We had a large group; I think the summer just makes everyone want to get out. Not to mention school is ending so the crazy busy times are slowing down.
This week we talked about women who become obsessed and fall in love with serial killers. Do the women want to be involved with something bigger than them? Do they have an obsession? The young woman who wanted to marry Charles Mansion is one that sticks out in my mind. She was so young and how could she possibly have feelings for someone like him. Maybe we are all just missing something, but honestly, anyone that has the capacity to kill doesn't seem like someone I would trust.
The topic of parenting came up. The novel in general didn't seem to paint a good picture of parents. The only person we saw as the type of person who could parent was Diane.
This was definitely considered a dark book, but one we were all happy to have shared with one another. These are the types of books that stay with you and give you the feeling of being grateful for who you have in your life to support and love you.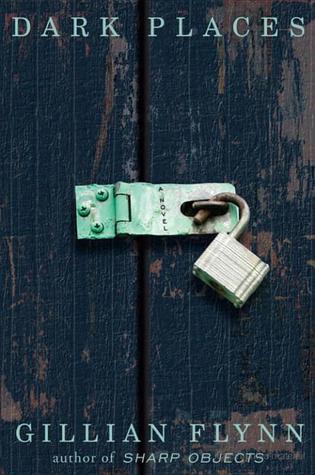 Dark Places
written by Gillian Flynn
published by Shaye Areheart Books, 2009
find it here: (affiliate links) Barnes & Noble (Nook) (print), Amazon, iBooks, Book Depository, Goodreads
Check out Gina's 3.5-star review. 
About the book – from Goodreads: Libby Day was just seven years old when her evidence put her fifteen-year-old brother behind bars.
Since then, she has been drifting. But when she is contacted by a group who are convinced of Ben's innocence, Libby starts to ask questions she never dared to before. Was the voice she heard her brother's? Ben was a misfit in their small town, but was he capable of murder? Are there secrets to uncover at the family farm or is Libby deluding herself because she wants her brother back?
She begins to realise that everyone in her family had something to hide that day… especially Ben. Now, twenty-four years later, the truth is going to be even harder to find.
Who did massacre the Day family?
If you belong to a book group, please tell us about what you're reading in the comments.
If you would like to join this feature, please feel free to do so by posting your own Book Club Recap and linking it in the comments.