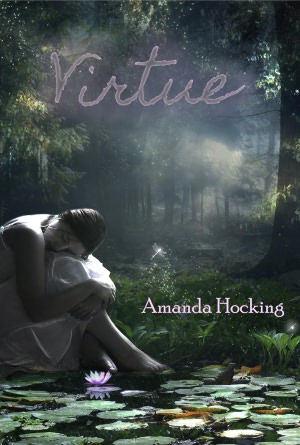 Virtue
written by Amanda Hocking      
published by 


Why did I pick this book: I've read the Trylle Trilogy by this author and thought I would try this book. 



Did I enjoy this book: I did and it was a quick read. I read it in just over a day. However, it was not as good as the Trylle Trilogy.


It was a good idea for a story but it just didn't seem developed enough. Not enough follow-through, explaining, and finishing. 


Everything ended too quick. It left me wanting more by way of explanation and development. 


This could have a been a really good book…the idea is there. But, in my opinion, she could have done so much more with it. 


Would I recommend it: If you are a hardcore Amanda Hocking fan, then yes, I would recommend it. I would not recommend it as your first Amanda Hocking novel. Her Trylle Trilogy is much much better.


Will I read it again: I'm not sure. Only time will tell. 


About the book – MAY CONTAIN SPOILERS: In a world where good and evil are competing, Lux is tasked with retrieving Lily for his master, Valefor. He is to bring Lily to Valefor but Lux does not know the reason why. However, after meeting Lily for the first time, Lux knows he has to protect her at all costs. Lux defies his master and fights for his true love, much to his own surprise. 


There is action in the form of battles and fights between Lux and goblins, witches, demon dogs, and a dragon of sorts. There is a love story between Lux and Lily. There is the ultimate battle between good and evil. 


All the makings of a good story but it just falls short.


If you have read it, let me know what you think!!!