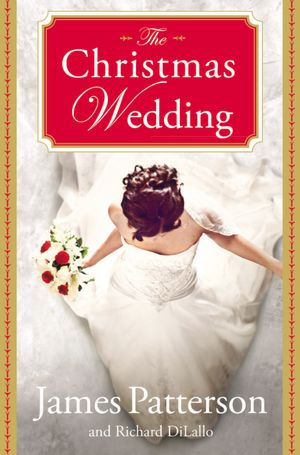 The Christmas Wedding
written by James Patterson             
published by Little, Brown & Company


Why did I pick this book: This was another new Christmas book I thought I would try.



Did I enjoy this book:  I did read it every free chance I could get but it just wasn't great.


It kind of jumped around a lot and I didn't like the main character as much as I wanted to.  I wanted to see how it would end and who Gaby picked for her husband. (That is what kept me reading…that and thinking – well, wanting – something more out of the book.)


I did enjoy Mike's humor, Gaby's quick-thinking and honesty, and the fun of the surprise groom. But most of the characters were not developed and I just didn't care about them. I wanted more.


Would I recommend it: Eh…probably not. But I wouldn't discourage anyone from reading it. 


Will I read it again: I don't know.


About the book – MAY CONTAIN SPOILERS: Gaby Summerhill is getting married…on Christmas Day…but she isn't revealing to whom…not even to the three men that proposed to her. 


Gaby is the widowed mother of four grown children and living her life to its fullest. She wants her children and their spouses home for Christmas. She sends them videos and keeps the suspense of who the groom is to be going throughout the videos. The three possible grooms also help her plan and prepare for the wedding. 


The reader is granted a glimpse into each child's life. Lizzie and Mike have a daughter. Mike is going through treatment for brain cancer. Claire and Hank have three children. Hank is a pot-smoking loser and Claire just sticks with him. Their eldest son is in trouble at school and in general. Emily and Bart are the New York City go-getters. She is an attorney with a big firm and he is a neurological resident. And last is Gaby's son, Seth and his girlfriend, Andie. He is an aspiring author who works as a receptionist. Andie is a children's book illustrator. (We didn't learn much about any of these characters beyond this brief description.)


Gaby has a great life despite the loss of her husband three years ago. She works as a teacher, she runs a soup kitchen of sorts making breakfast every day for the homeless, and she has great friends that stand by her and want to see her happy.


Gaby is proposed to by three men…all of whom she loves in different ways and has known for years and years and years. She brings her family together for this special day.


If you have read it, let me know what you think!!!